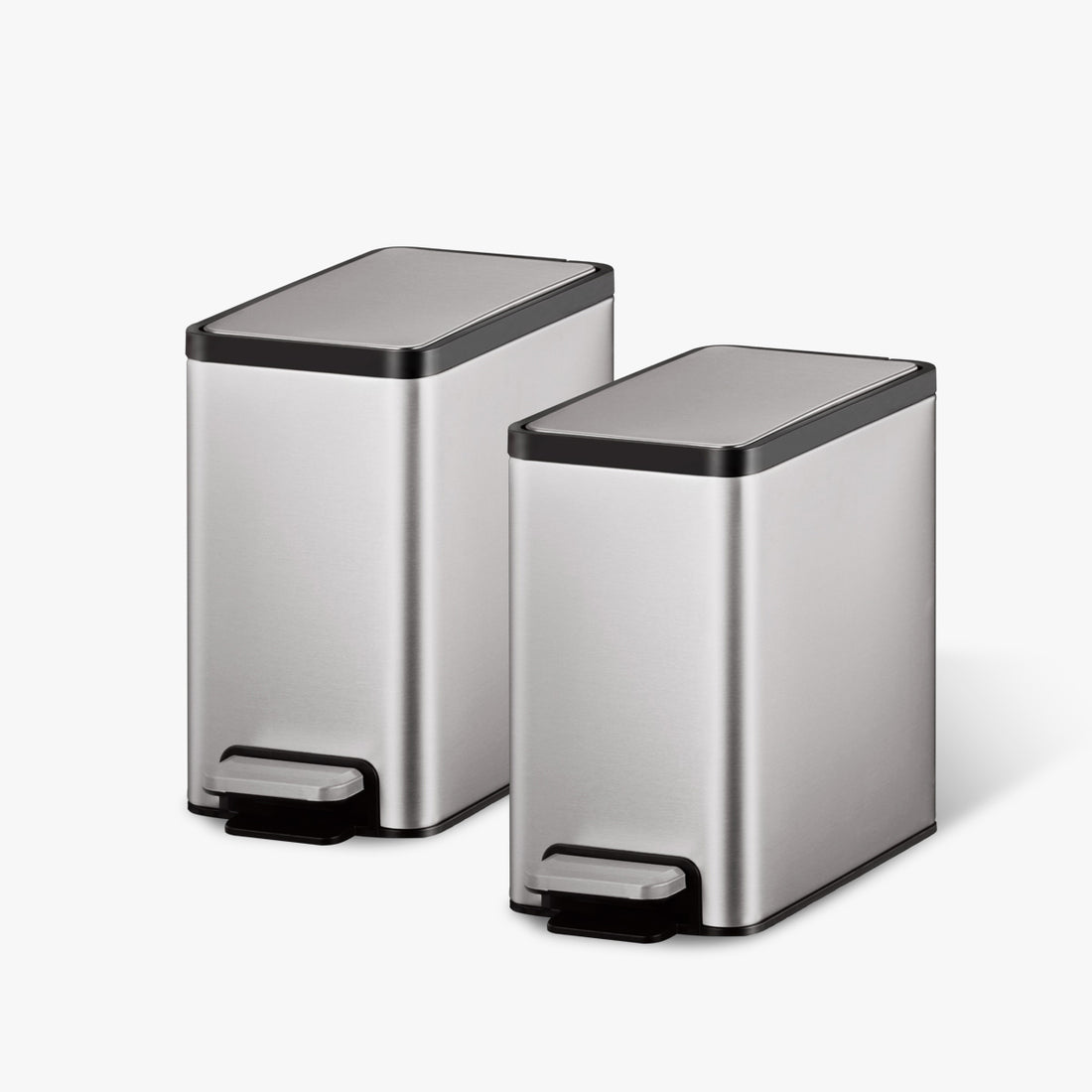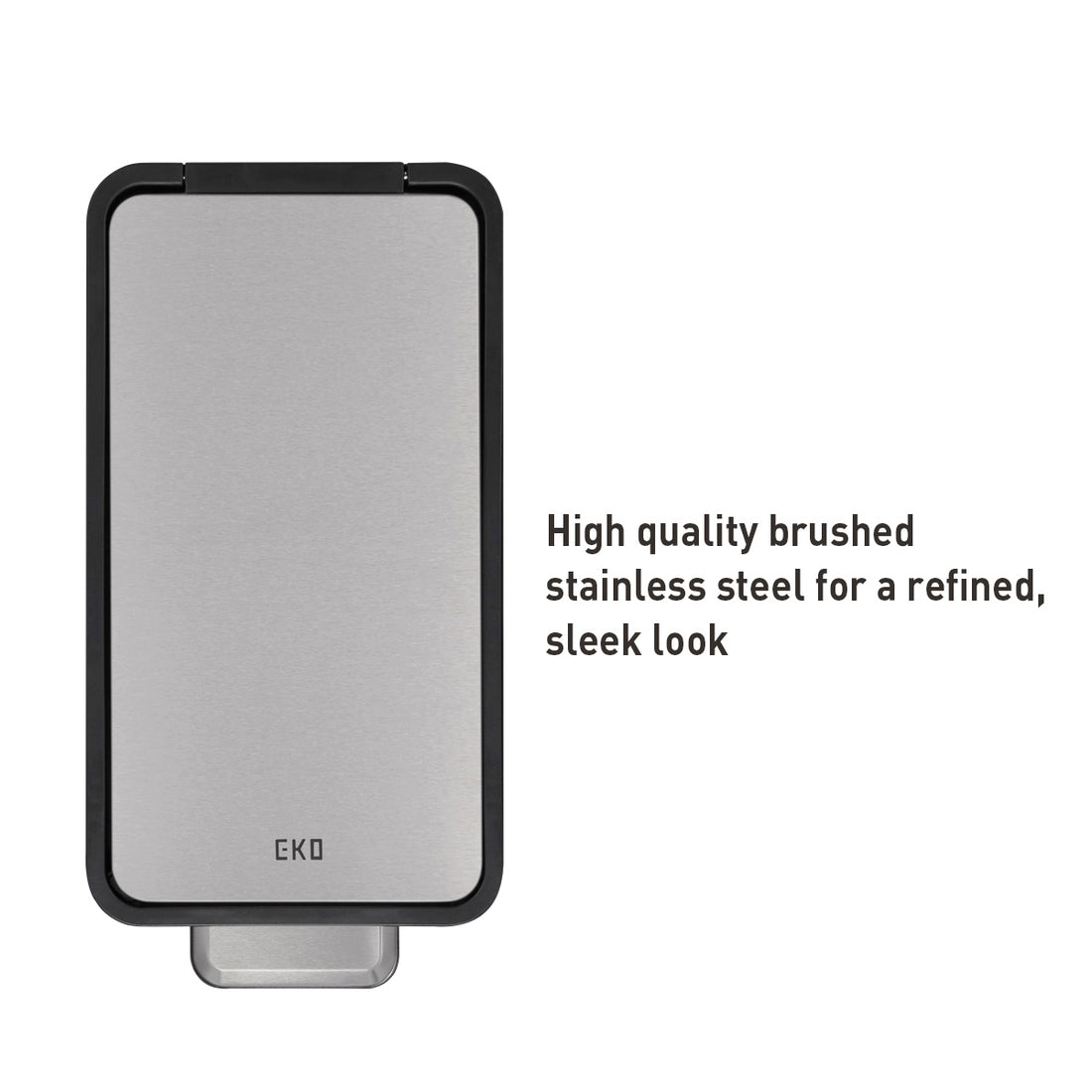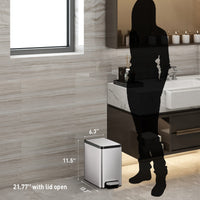 EcoCasa II Trash Can Combo Set – 6L (2-Pack)
• 95% Stainless steel, 5% polypropylene
• 2 pack combo set includes two 6 L (1.6 Gal) step trash cans
• Fingerprint-resistant stainless-steel finish
• Durable foot pedal mechanism for hands-free use
• Soft close damper lid won't slam shut
• Polypropylene liner with bag fixer to hold plastic bag in place
This EcoCasa II Space Saving Vertical 6 Liter Stainless Steel Step Trash Can 2-Pack Combo Set provides twice as much sanitary, hands-free household trash management. The vertical alignment allows the flexibility of having touchless trash disposal in almost any space in your home. The slimline profile is enhanced by the stainless lid for a streamlined appearance and the fingerprint resistant finish means it is easy to keep clean. The sturdy pedal mechanism operates smoothly and is designed to last for years of daily use. The soft close damper lid closes quietly when done, or flip the stay open lid lever for easy clean up or bag changes. There is a built in plastic bag fixer to prevent your trash bag from slipping down. This two pack includes two 6 L (1.6 Gal) trash cans.
Units: 2 trash bins
Dimensions: 13 x 7 x 12 inches (21.77" with lid open)
Item Weight: 9.73 pounds
Capacity: 6 liters (1.6 gallons)
Material: Stainless Steel
Finish Type: Brushed
Shape: Rectangular
Opening Mechanism: Step-On
Model: EK9138MT-6LX2

Recycling Made Easy
Sort and recycle – for easy and customizable waste separation.
No Disruptions
The trash can lid gently eases down with a soft close – ensuring your space is kept quiet and relaxed.
Built To Last
Built with strong metal mechanisms that are tested to last more than 100,000 steps – this trash can offers durability as well as a soft, quiet closure.
Brushed Stainless Steel
The elegant brushed stainless steel is fingerprint proof, smudge resistant, and easy to clean.