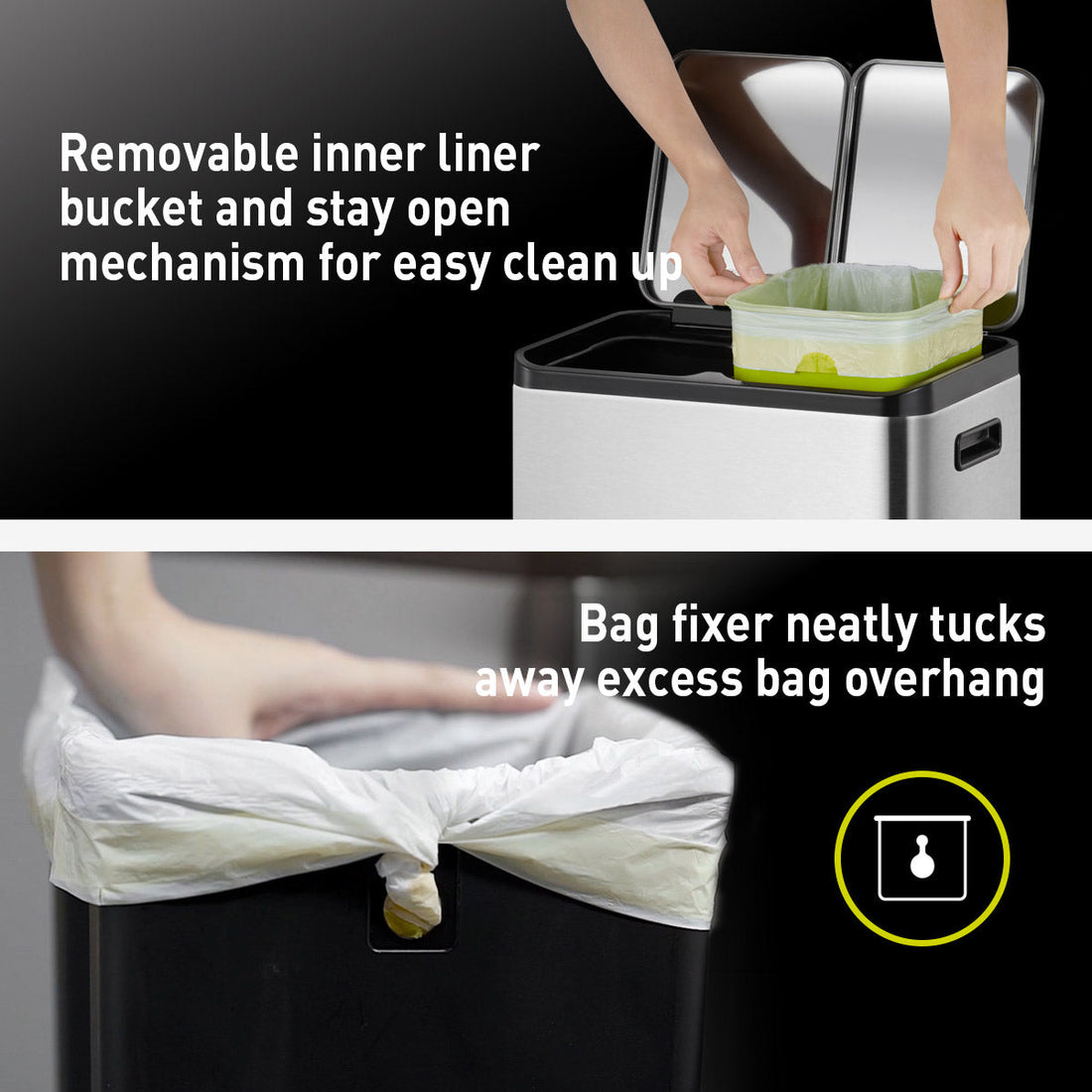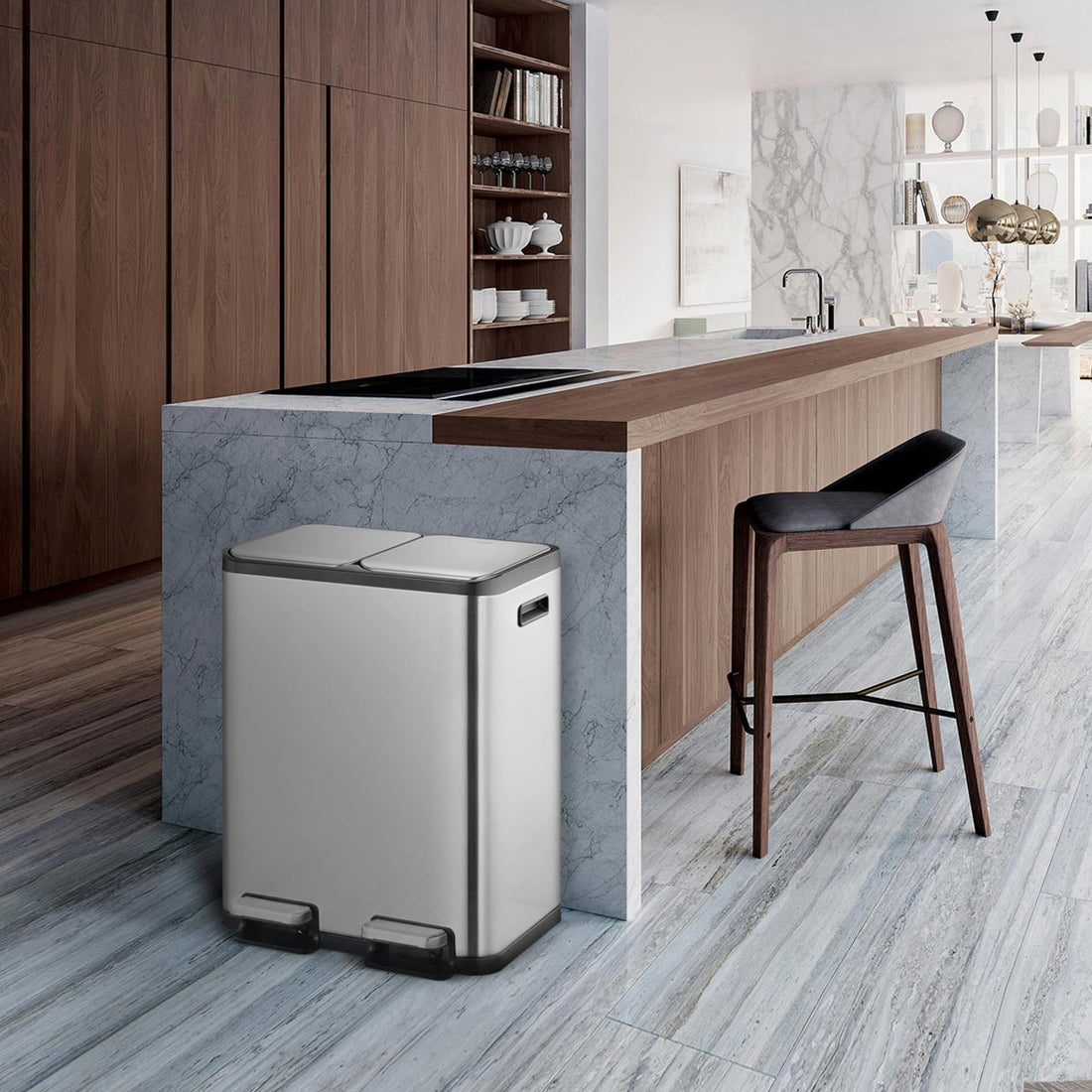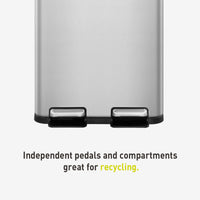 EcoCasa Dual Compartment Kitchen Recycle Step Trash Can
• Dual compartment/dual lid recycling step trash can
• Fingerprint resistant stainless steel finish
• Durable cantilever step pedal mechanism has soft-close feature
• Removable inner buckets with trash bag holder built in to prevent bag from slipping
• Inner bins have handle for easy emptying

The clean design and sleek brushed stainless looks neat and tidy, and the fingerprint resistant finish helps it stay that way. The EcoCasa was designed to help every home be an eco-friendly casa. Dual compartments with separate pedals to open separate lids – the EcoCasa makes it easy to separate household waste from recyclable trash. Each side has separate cantilever foot pedals that are built to last and open the lids smoothly. And our soft-close damper lid helps reduce noise pollution as well!
Dimensions: 21 x 13 x 26 inches (35.4" with lid open)
Item Weight: 17 pounds
Capacity: 50 liters
Material: Stainless Steel
Finish Type: Brushed
Shape: Rectangular
Opening Mechanism: Step-On
Model: EK9128MT-30L+20L
Simplifying Daily Tasks
Cleaning has never been easier with this trash can's removable inner liners and a stay open mechanism.
No Disruptions
The trash can lid gently eases down with a soft close – ensuring your space is kept quiet and relaxed.
Built To Last
Built with strong metal mechanisms that are tested to last more than 100,000 steps – this trash can offers durability as well as a soft, quiet closure.
Ease Of Use
Multiple compartments and bin liners with handles make recycling easy.
No Slipping
Plastic bag fixer keeps liner in place.
Brushed Stainless Steel
The elegant brushed stainless steel is fingerprint proof, smudge resistant, and easy to clean.